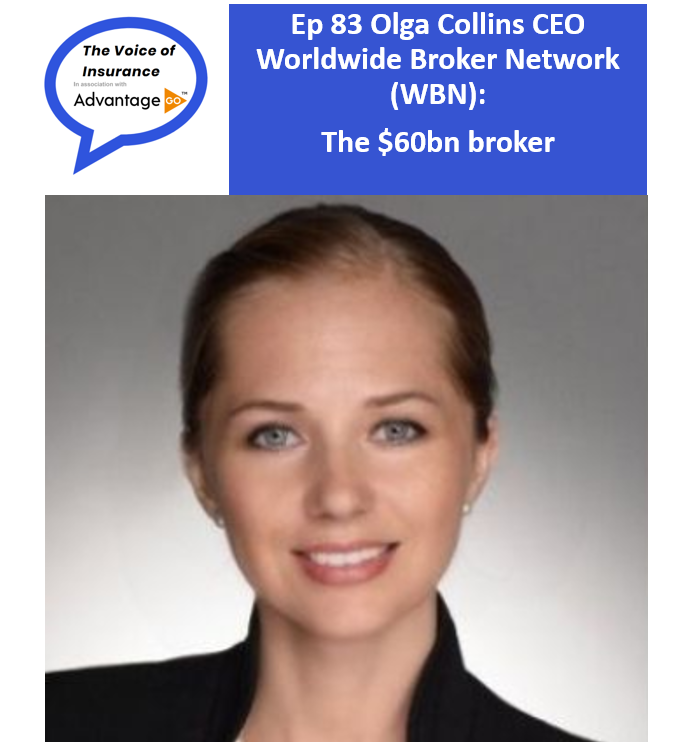 I have to admit that today's guest took me by surprise.  Could she be the most powerful female CEO in the world?
Well, maybe.
She sits at the head of a global broking organisation that has six billion dollars in revenue and handles around sixty billion dollars in gross premiums.
If Willis and Aon finally merge, Olga Collins will be the CEO of the world's third-largest broking organisation.
In this podcast we go deep into the detail of the Worldwide Broker Network and how it has set itself up to compete with the dwindling group of wholly-owned global intermediaries.
Unsurprisingly I found Olga in bullish mood and licking her lips at the prospect of so many clients falling through the cracks as their big broker advocates work out where they stand with their current or prospective employers.
Anyone who thinks the day of the independent broker has come and gone should have a word with Olga first.
Her attitude is refreshing and she is probably the most client-focused guest I have ever had on the show.
LINKS
We thank our naming sponsor AdvantageGo - enabling an enterprise view of exposure:
https://www.advantagego.com/
We also thank Claims Direct Access (CDA) for their support today:
https://www.claimsdirectaccess.com/