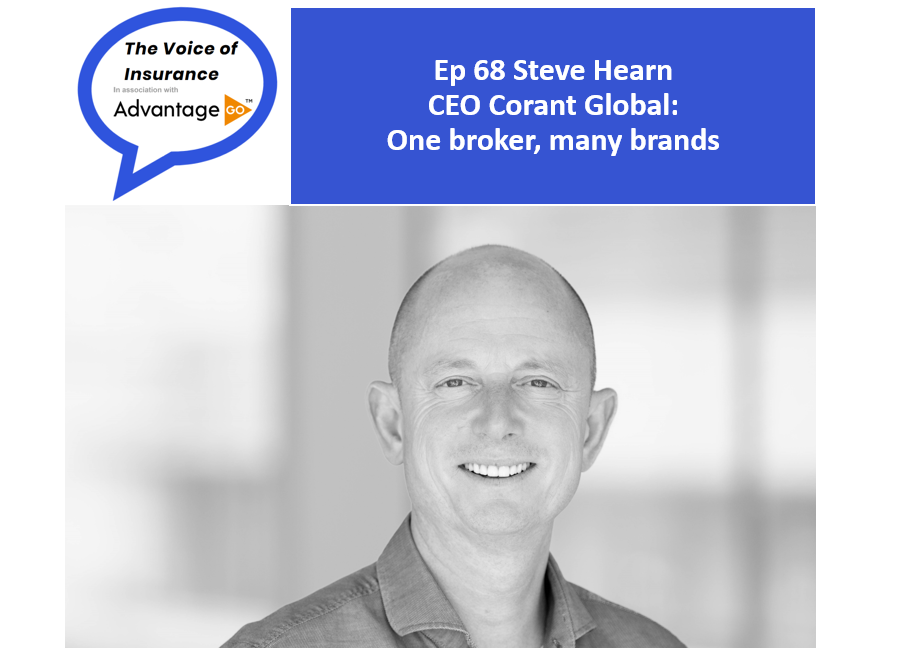 Today's guest is a broking CEO on an ambitious mission to grow global revenues many times with the backing of a strategic owner.
That may sound familiar to regular listeners, but Steve Hearn of Corant Global is going about things quite differently.
At a time when most broker holding companies are at pains to hive up all their underlying brands into an overarching global brand identity, Steve is allowing multiple broking houses to flourish under the newly-minted Corant banner.
A veteran of senior executive positions at large and small brokers alike, Steve now runs a holding company and not an operational broking business.  
This means he isn't bogged down or distracted by the day to day and has the job of thinking strategically about where broking in our market is going in the short, medium and long term and positioning Corant accordingly. 
Corant also has a different sort of owner – the capital markets focused BGC and ultimately the Cantor Fitzgerald group.
And the influence of this different variant of financial services culture is highly noticeable.
And that's what makes this podcast special.
Rarely have I had such a focused conversation on what is happening in the broking landscape and where things are headed.
LINKS.
We thank our naming sponsor AdvantageGo - enabling an enterprise view of exposure:
We also thank Claims Direct Access (CDA) for their support today:
https://www.claimsdirectaccess.com/